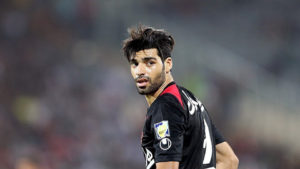 We are two days away from the second leg of the Asian Champions League Semi-Final between Iranian club Persepolis and Saudi Arabian club Al-Hilal.
Persepolis was demolished 4-0 in the first leg and now they have more than a mountain to climb if they want to find a way to make it to the Asian Champions League Final.
What makes things very tough for the Iranian Champions is that they will continue to be without top scorer Mehdi Taremi. The forward was recently given a four-month suspension over a contract breach and supporters of Persepolis saw how badly they missed Taremi during the terrible 4-0 loss in the first leg that was played in Abu Dhabi.
What can Persepolis do now? Yes, they are down by four goals entering the second leg that will be played on 17 October in Muscat but they must have a plan and the plan needs to be executed to perfection.
Two goals in each half sounds like the most logical plan but how will Persepolis be able to break down the Al-Hilal defense? It comes as no surprise that the Saudi Arabian club will probably go to Muscat with a plan of parking the bus.
Persepolis is coached by Croat Branko Ivankovic and he is well-known in Iran from the time he led the national team of Iran to qualify for the 2006 World Cup in Germany.
Ivankovic is known for playing a defensive style of football against tough opponents but the fact of the matter is that Persepolis must go for goals and push forward because relying on counterattacks will not get his club anywhere against Al-Hilal.
Persepolis obviously can defeat Al-Hilal but getting to the Asian Champions League Final will be nearly impossible. However, two goals for Persepolis in the first half will surely make the match exciting.
Art Eftekhari AKA Mr. Bookmaker is the host of The Bookmaker Podcast. Check out his latest blog on international football (soccer)