First Round 
Group 2: Iran, Syria, Kyrgyzstan, Maldives


Maldives v Iran           June 2, 1997                Abbasiyyin Stadium               Damascus, Syria
A 17-0 victory for TM over a helpless Maldives team set the record at that time for the biggest rout in the history of competitive international football. Karim Bagheri led the way with seven goals while Hamid Estili had a hat trick, Khodadad Azizi and Ali Daei each scored two goals. Reza Shahroudi, Mehrdad Minavand, and the young Mehdi Mahdavikia each added one to reach the unbelievable goal tally of seventeen!
The next day I remember running upstairs to tell my dad the news. It was obviously nothing to brag about but I was happy because I could sense that good things were to come for Team Melli.
Kyrgyzstan v Iran       June 4, 1997                Abbasiyyin Stadium               Damascus, Syria
Two days later TM continued to dominate against another easy opponent by defeating Kyrgyzstan 7-0. Karim Bagheri and Farhad Majidi each scored two goals. Ali Daei, Mehrdad Minavand, and Ali Mousavi each scored one as well.
Syria v Iran                 June 6, 1997                Abbasiyyin Stadium               Damascus, Syria
33,000 fans eagerly came to watch the match-up between Syria and Iran in Damascus. The Syrian supporters were hoping to cheer their team to an upset victory over the heavy favorites but were defeated 1-0 on a goal scored by Ali Daei just after the hour mark. The Iranian fans knew that Syria were not on the same level as teams like Maldives and Kyrgyzstan, therefore a 1-0 victory was valuable as TM were well on their way to the final round of qualification.


Iran v Kyrgyzstan       June 9, 1997                Azadi Stadium                                    Tehran, Iran
In these days and in these earlier rounds, a lot of football matches were played in a short amount of time. This game actually became interesting for a while as the teams were level at 1-1 at the end of the first half. Khodadad Azizi opened the scoring in the 3rd minute but Sergey Kutsov equalized thirteen minutes later. TM were probably a little fatigued but still achieved an easy win after goals scored by Bagheri and Azizi in the second half to give Iran a 3-1 victory.


Iran v Maldives           June 11, 1997              Azadi Stadium                                    Tehran, Iran
The Iranian fans probably expected another thrashing of little known minnows Maldives but this time the Maldives were determined not to be embarrassed like the previous encounter between the two teams. A 9-0 victory by Iran but more importantly: another three points. Alireza Mansourian, Karim Bagheri, and Ali Daei each scored a brace while Mahdavikia, Shahroudi, and Azizi each added a goal.


Iran v Syria                 June 13, 1997              Azadi Stadium                                    Tehran, Iran
Entering this match, TM already knew they had clinched first place in the group and a spot in the final round of qualification. Iran basically had nothing to play for but the Iranian fans nearly filled up the Azadi Stadium. Iran entertained Syria in front of 100,000 fans in a game that produced four goals in the first half: Two for Iran and two for Syria. Reza Shahroudi got on the score sheet after ten minutes but the Syrians equalized one minute later. Alireza Mansourian put Iran back in the lead at the half-hour mark but the gritty Syrians equalized again in the 39th minute. Iran finished top of the group with five wins and one draw.
Final Round
The final round would consist of ten teams that would be divided into two groups of five teams.
Group A: Iran, Saudi Arabia, Qatar, Kuwait, China.
Group B: South Korea, Japan, United Arab Emirates, Uzbekistan, Kazakhstan.
The top teams in each group would qualify to the 1998 World Cup in France. The two second place teams would play each other at a neutral venue to determine the third Asian team to qualify to France. The loser of the playoff would have to play Australia for the last spot in the 1998 World Cup.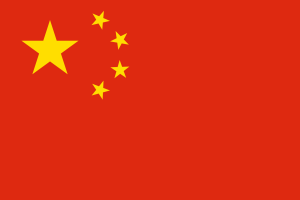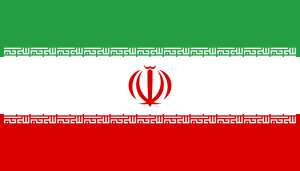 China v Iran                September 13, 1997                Jinzhou Stadium                     Dalian, China
The final round of qualification did not start off well for TM. The Chinese national team struck first through a penalty kick converted by Fan Zhiyi just before the end of the first half. Nine minutes into the second half China found themselves up 2-0 after a brilliant volley from Li Ming. The 31,000 fans in attendance were ecstatic until Karim Bagheri converted a penalty in the 61st minute. Six minutes later, Mehdi Mahdavikia scored a fantastic equalizer from well outside the penalty area. The Iranian players carried that momentum all the way to the end of the match as Mahdavikia put Iran in the lead 3-2 in the 73rd minute with a wonderful solo effort weaving his way through the Chinese defense. Ali Modir-Roosta added the finishing touches thirteen minutes later as the Chinese players and fans could only sit and watch while the Iranians celebrated a well-earned victory. Down 2-0 early in the second half, TM came back with four unanswered goals to win 4-2. Next up would be the showdown with Saudi Arabia in Tehran.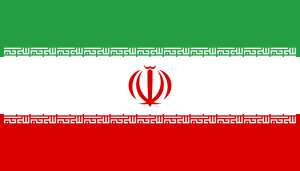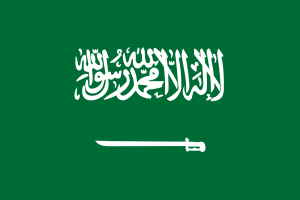 Iran v Saudi Arabia     September 19, 1997                Azadi Stadium                         Tehran, Iran
Over 120,000 people packed into the Azadi Stadium for the much anticipated matchup with fierce rivals Saudi Arabia. Right from the get-go TM was the dominant side with the support of the raucous home crowd. The Saudi Arabians were constantly on their heels as they had to fend off attack after attack from the Iranians. On this day, Saudi Arabian goalkeeper Mohammad Al-Deayea was almost impossible to beat. The Iranian fans were waiting so badly for something to cheer about. In the middle of the first half Ali Modir-Rosta was fouled in the penalty area and TM were awarded a penalty kick. The Iranian players were celebrating so much you would have thought that they had already scored the penalty kick. Karim Bagheri was denied by the talented Al-Deayea and to add insult to injury, Saudi Arabia took the lead minutes later through Ibrahim Al-Shahrani. It was so quiet inside the Azadi Stadium that you probably could have heard a pin drop. Iran had more chances in the first half but couldn't capitalize as they went into the half down 1-0.
The second half continued to go the same way as TM kept on attacking and Al-Deayea kept on frustrating the Iranian players. He made two nice saves on shots from Ali Daei that were taken outside the penalty area, one of them being a free-kick. Then just after the hour mark, a corner kick taken by Mehdi Mahdavikia, the ball found its way to Ali Mansourian, a pass to Ali Peyrovani, then a nice ball to Karim Bagheri, GOAL! Azadi Stadium literally erupted. The Iranian fans had been waiting so long to erupt in joy and how fitting that the man who missed the penalty made amends by scoring the equalizer. After that the TM supporters were waiting for the go-ahead goal but it never came. The game ended 1-1 but it was a game that Iran definitely could have won.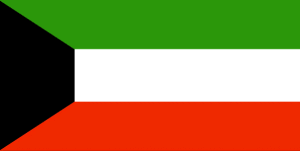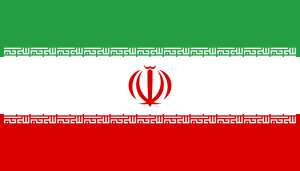 Kuwait v Iran              September 26, 1997                Kamza SC Stadium                Kuwait City
TM didn't produce very many dangerous chances in the first half but Ali Daei had a great opportunity to give Iran the lead but his shot went over the crossbar. Kuwaiti Bashar Abdul-Aziz produced a fine solo effort that resulted in a very nice save from Ahmadreza Abedzadeh. In the 20th minute Kuwait took the lead when Jasem Al-Huwaidi finished off a nice cross from Abdul-Aziz. The Kuwaitis were looking good with a 1-0 lead at halftime.
Early in the second half Kuwait nearly doubled their lead but were unlucky as a save by Abedzadeh ricocheted off a post. From that moment on, TM established control of the game and made chances but a lot of shots were off target. Iran would then be very unlucky as a header by Ali Daei off an Estili cross beat the Kuwaiti keeper but hit the post. It was very evident that Kuwait were doing everything they could to hold on. In the 85th minute, a mix-up in front of the Kuwaiti goal between Bagheri and Modir-Roosta led to a huge blown opportunity. Bagheri was furious just like the rest of the TM players. Then finally in the 91st minute, a headed pass from Modir-Roosta to Bagheri, GOAL! The Kuwaiti players were crushed. Many of them fell to the ground in disbelief. They were so close to getting those valuable three points. In the end, a 1-1 tie was a deserved result. It was a frustrating night for TM but leaving Kuwait with a point was not terrible.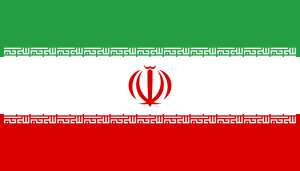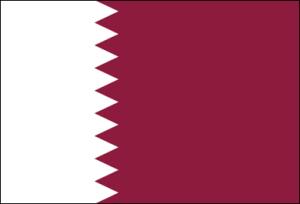 Iran v Qatar                 October 3, 1997                      Azadi Stadium                          Tehran, Iran
This was my first time watching Iran play live on TV. I was so excited. In those days I would hit the snooze button on my alarm many times before getting up to get ready for school but for me, it was exciting to wake up at 6 AM to watch an important World Cup Qualifier. From this moment on, I would make sure not to miss any big TM matches.
After two consecutive 1-1 ties, we all knew that Iran needed to win this game badly. My dad took me to a place in Anaheim called "Al-Basha Café" to watch the game with a bunch of other diehard TM fans. The atmosphere there was awesome; it felt like we were inside the stadium. I loved it.
The Azadi Stadium was not nearly as packed as the previous home qualifier but 70,000 loud Iranian supporters were definitely intimidating for the visiting Qataris. This game was never in doubt as Iran dominated Qatar from start to finish. Ali Daei got on the scoring sheet in the 31st minute after finishing off a short pass from Ali Mansourian. Eleven minutes later, Karim Bagheri made it 2-0 on a goal assisted by Ali Modir-Roosta.
Karim Bagheri doubled his goal tally by putting Iran into an unassailable lead right before the hour mark. Iran won 3-0 but could have won by much more.
This was the perfect result for me since it was my first time watching Iran play. It was a fun day and after four matches played, Iran was looking good with 8 points on top of the group.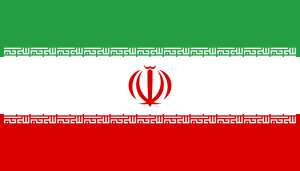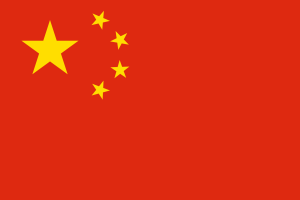 Iran v China                October 17, 1997                    Azadi Stadium                          Tehran, Iran
The 100,000 fans in attendance were loud as the game began and the Azadi Stadium erupted when Ali Mansourian fired Iran into the lead after only two minutes. It was a perfect start; the Chinese players didn't know what hit them. China responded with a nice effort that was denied by team captain Abedzadeh. China showed that they did not come to Iran to be pushed around but any chance of picking up some momentum before the half was crushed when Ali Modir-Roosta capitalized on a huge mistake by the Chinese keeper to put Iran up 2-0 in the 44th minute. A long ball into the penalty area should have been easily corralled by the Chinese keeper but instead it bounced off his hands and chest and fell right to the feet of Modir-Roosta.
The second goal scored by Iran clearly had an effect on China. Karim Bagheri put Iran up 3-0 in the 69th minute and four minutes later Ali Daei added to the rout by making it 4-0! China did get a late consolation goal through Mao Yijun but a 4-1 victory for Iran was perfect.
After this game everyone at the café was in a great mood. A lot of people were already talking about France. I wasn't thinking about France yet because we all know that famous saying: "It ain't over until it's over." After five games played, TM were on top of the group with 11 points but I still felt that there was no need to become overconfident because there were three more games to play (two of them on the road).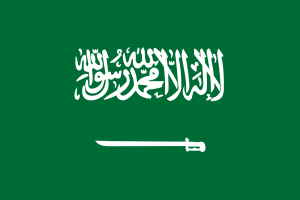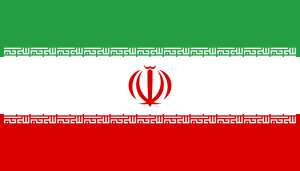 Saudi Arabia v Iran     October 24, 1997                    King Fahd Stadium                Riyadh, KSA
Many people were packed into the small "Al Basha Café" for this huge game. Compared to the previous games, I could see that there were many more Iranian fans. In fact, a lot of people had to stand the entire time just to get a look at the game on the big screen. TM fans were expecting good things and it felt as though you could feel the World Cup Euphoria.
The Saudis were the better side during this game. TM played well but it seemed like they would have been completely satisfied if they left Saudi Arabia with a draw. The game seemed destined to finish in a scoreless draw but Khaled Al-Muwallid scored the deciding goal in the 88th minute as Saudi Arabia found themselves back in contention by earning those valuable 3 points.
We all walked out of the cafe with long faces that day. A tie would have put TM in the driver's seat. We all immediately realized that the following game against Kuwait was a must-win!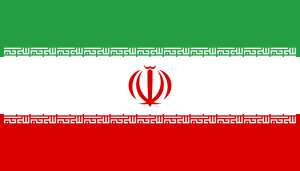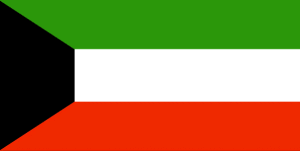 Iran v Kuwait              October 31, 1997                    Azadi Stadium                           Tehran, Iran
TM were determined to shake off that last minute loss to Saudi Arabia by beating Kuwait at home but the game did not go to plan. Iran were the dominant team the entire game but they just couldn't score. It was extremely frustrating. 100,000 fans watching in the stadium shared the same frustrations as the TM players on the pitch. It was a disaster 0-0 tie.
Just two weeks earlier all the TM fans were talking about France. Now it suddenly changed. The moods that day were bad. I was extremely upset. Iran had so many chances that day but failed to capitalize on any of them. Iran did get a point from the tie but TM had nothing to be happy about.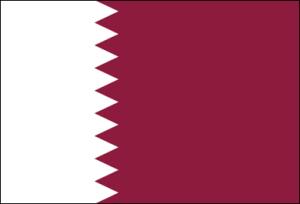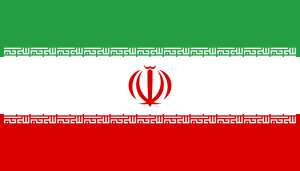 Qatar v Iran                 November 7, 1997                  Jassim B. Hammad Stadium   Doha, Qatar
The day before, Saudi Arabia tied China 1-1 and this result meant that all Iran had to do was beat Qatar to finish top of the group and qualify for France 98. I was feeling very upbeat on this day. I was excited on the drive to Al Basha Café. I wasn't being overconfident but I really felt that beating Qatar was not going to be a difficult task.
From what I remember, TM did not create a lot of chances in the first half. At times neither team looked very dominant but then late in the first half, Qatar took a 1-0 lead through Mohammad Al-Enazi. The fans in the stadium were ecstatic because Qatar's previous two wins had them on track to possibly shock Asia by stealing that all-so-important automatic qualifying spot.
All of us TM fans couldn't believe what was happening. Going into the half down 1-0, I was still remaining upbeat on the outside but on the inside I really wasn't enthusiastic. All the other fans at the café had a look of doubt on their faces. What I found to be most surprising was that TM didn't look like the same team that we were watching a few weeks earlier. It was as though the loss to Saudi Arabia and the terrible tie to Kuwait just drained them of all their confidence.
The second half wasn't any better as the Qataris had the momentum and with nine minutes remaining, Al-Enazi fired home a blast from outside the penalty area to finish off Iran 2-0. Just three weeks earlier TM looked like they were well on their way to France and now they had just been shut-out for the third consecutive match. This was a terrible loss for Iran and now they could only sit and watch the match on television between Qatar and Saudi Arabia that would take place five days later in Doha.
The Aftermath
The string of three consecutive bad matches resulted in the Iranian Football Federation firing Head Coach Mehdi Mayeli Kohan. Brazilian Valdeir Vieira, who had previously coached Costa Rica, took over as Head Coach of Iran.
After eight matches, TM finished with 12 points based on three wins, three ties, and two losses. Entering the final match-day, Iran had the bye. Ironically, a tie between Qatar and Saudi Arabia would put Iran into France as the group winners but a win by either team would result in making travel plans to France. So after those three terrible results to finish off the final round, TM were still in a position to qualify automatically but fortunately the worst case scenario would be playing against the team that finished second place from Group B in a one game play-off for a spot in the 1998 World Cup. There were times in the final round where Iran might have had a little luck but this time luck wouldn't be on their side as Saudi Arabia grinded out a close 1-0 victory over Qatar to win the group and qualify for France 98. So what was next for Iran?
AFC Play-off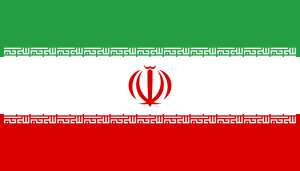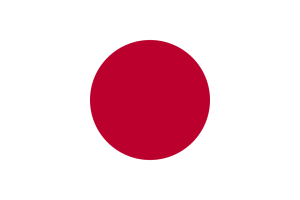 Iran v Japan                 November 16, 1997                Larkin Stadium           J. Bahru, Malaysia
On paper this looked like it would be a very entertaining matchup but some were thinking that it would be easy for Japan considering that Iran had played so poorly in their previous three matches. With a new head coach calling the shots for Iran, it was only natural to see a few changes in the lineup. But the most significant change would involve Valdeir Vieira inserting the talented striker Khodadad Azizi into the starting lineup. Many Iranian fans and sports journalists had previously reported that there were rifts between Mayeli Kohan and certain players of TM. Azizi's name came up in some of those rumors but now there was no time to look back on drama or mistakes in the previous month. Iran was now only focused on beating Japan.
This was a very entertaining game right from the beginning. Both teams created many chances and right away it was very evident to see that the Iranians were playing much better and they didn't look confused or frustrated on the field. The new coaching staff definitely brought a new atmosphere. Late in the first half Mehdi Mahdavikia hit the post, Iran were so close to ending their goal drought but were unlucky. A few minutes later at the other end of the field, Japanese striker Masashi Nakayama put Japan in the lead 1-0.
Once again I was watching this game at the café and I remember being so frustrated at halftime because I felt TM should have been winning. Mahdavikia hit the post and right after that Japan took the lead. It seemed as though it was impossible for Iran to score a goal.
The Iranians picked up from where they left off at the start of the second half. TM were on the attack, Ali Daei took a nice shot that was parried by goalkeeper Yoshikatsu Kawaguchi, the rebound went right to Khodadad Azizi. GOAL!!! Iran finally ended their goal drought.
All of us watching at the café erupted. We had been waiting for something to cheer about for what seemed like an eternity. I remember I was so happy that I jumped so high that I accidentally knocked over someone's hookah. I apologized for what I did but at the same time all I could do was yell in joy. It was going to be a dogfight.
Now with the game tied 1-1 it looked like Iran were much more confident. The Japanese players were on the defensive and they knew they would have to change their strategy. In the 58th minute, Iran were on the attack yet again. A throw-in to Medhi Mahdavikia, who was near the corner flag, placed a perfect cross high into the penalty that was headed home by Ali Daei. All Kawaguchi could do was make a desperation dive, Iran took the lead 2-1!!!!
We were all going crazy. This time I made sure not to knock over another hookah. Everyone in the café was excited. The place was so loud you could hardly hear yourself think. As the game went on I started to look at the clock and count down how many minutes away Iran was from qualifying to France.
The Iranians were in the driver seat now. Up 2-1, it seemed like they would continue the same strategy but instead, they decided to sit on the lead and play defense. They thought their job was done and felt they could close out the Blue Samurai of Japan by playing tight defense. They were wrong. Shoji Jo scored the equalizer in the 75th minute to tie the game at 2-2 and send it to sudden-death golden goal extra time.
TM looked tired during extra time. The Japanese had regained the momentum since tying the game and it looked as if the game was destined for a penalty shoot-out but with two minutes remaining Masayuki Okano scored the golden goal to send Japan to their first ever world cup. The Japanese players were ecstatic and the spectators in Malaysia witnessed such an exciting game.
Meanwhile, at the café, all of us were crushed. I was more sad than angry. I was glad that TM finally showed up to play with great intensity but I found myself sad because I felt that Iran took their foot off the gas by trying to sit on the lead. At that time they should have been pushing for a third goal. The funny thing is that I would eventually get used to Iran's strategy of trying to hold on for a one goal win in many more games to come. All I know is that I get a bad feeling in my stomach when I see TM try to hold on for a one goal win. Once Iran was up 2-1, it seemed like the clock would move slower and slower. I hated that feeling. Iran wasn't finished yet but it seemed like they were running out of chances. Maybe they liked doing things the hard way.
AFC-OFC Intercontinental Play-off
First leg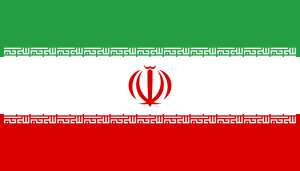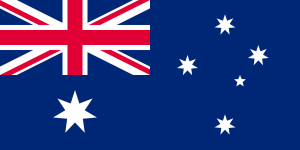 Iran v Australia           November 22, 1997                Azadi Stadium                          Tehran, Iran
Entering this match, the Australians were definitely favored despite not having qualified to a World Cup since 1974. Australia were also coached by Englishman Terry Venables. The Socceroos had a very respectable squad that even contained some players that were plying their trade in the English Premier League. Australia encountered bad luck by missing out on the 1986, 1990, and 1994 World Cups. Iran on the other hand were trying to get to their first World Cup since 1978.
Over 120,000 fans packed into the Azadi Stadium for the first of two huge games. To this day, this match continues to be the record attendance for a football match. Some reports even had the attendance at 128,000. Either way, no matter the number of spectators, it was a game that both teams wanted badly.
Australia got off to the perfect start and took the lead through nineteen year old Harry Kewel nearly midway through the first half. The crowd at the Azadi Stadium was so silent you probably could have heard a pin drop.
TM was not discouraged by the bad start and they were determined to find the equalizer. Late in the first half the Aussies were finding themselves on the defensive. A throw-in from the right side deep in the Australian half found its way to Reza Shahroudi. A great pass from Shahroudi to Mahdavikia beat the offside trap. Mahdavikia centered the ball into the penalty area where Khodadad Azizi volleyed the ball with his left foot into the far corner of the net to tie the game.
Once again I was at the café in Anaheim watching with all the Iranians. There were many people watching that early morning. So many people had to watch from a bad angle but I was fortunate to have had a decent view of the big screen.
We all expected more from Iran in the second half but both teams played tight defense. The match ended in a 1-1 tie. The second leg would be played one week later in Melbourne, Australia.
Second Leg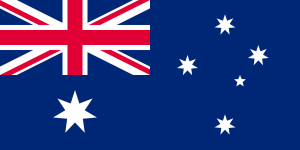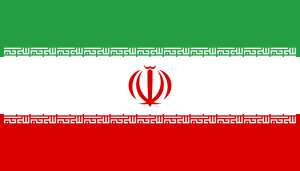 Australia v Iran           November 29, 1997                MCG                           Melbourne, Australia
Before the first leg I knew that this was a two match aggregate scoring playoff. I didn't think much of the word "aggregate" and I just assumed that whichever team won the second leg would go to the World Cup in France. Well, in plain English I was right about that but hours before this huge game I actually read about all the "possibilities."
Whoever won would obviously qualify to France but the different tie game scenarios caused my eyebrows to rise:
If the game ended in a 0-0 tie, Australia would qualify for having scored one away goal.
If the game ended in a 1-1 tie, the game would go to extra time and a shootout if necessary.
If the game ended in a 2-2 tie (3-3, 4-4, etc), Iran would qualify for having scored more away goals.
The bottom line was that TM had to score. This was the first time I learned about aggregate scoring but at that time I didn't have much of an opinion. I still remember that whole day perfectly. I couldn't stop thinking and thinking. I didn't want to picture any scenarios in my head.
 I arrived to the café with my dad, brother, and my brother's friend. This was the biggest game for TM and it was the last World Cup Qualifying match to decide the final spot in the 1998 World Cup in France. There was no more tomorrow after this game. Iran already had many chances to qualify and now this was really their last chance.
Out of all days, this was the worst timing because the satellite was not able to get the broadcast of the match. I do not know why but at that moment everyone at the café began scrambling and wondering where to go to watch the game. I couldn't believe that I was maybe going to miss the game. It was annoying but we had to do something. Meanwhile someone did have a Persian radio with them and we already began hearing that Australia were constantly on the attack and the Iranians were defending for their lives.
TM were constantly under pressure and the Australians looked dangerous creating chance after chance. Iranian keeper Ahmadreza Abedzadeh made many saves in the first half. Australia could have been up by at least three goals if it weren't for Abedzadeh.
Early on, Abedzadeh stopped Aurelio Vidmar one on one. In the 9th minute, Stan Lazaridis crossed the ball with his left foot into the Iranian penalty area. Abedzadeh dove and got his hand on the ball but was unable to corral it. Harry Kewell took a shot but he was denied as Iranian defender Mehdi Pashazadeh got his head on the ball to force an Australian corner kick.
The Aussies finally took the lead in the 32nd minute when a cross from the left by Aurelio Vidmar bounced in the Iranian penalty area and once again the young Harry Kewell, finished it off to beat Abedzadeh at the near side. The fans at the Melbourne Cricket Grounds erupted in joy as they finally had something to go crazy about. Australia produced more chances in the half but could not add to the lead. The Iranians were extremely fortunate to have gone into the half down only 1-0. The Aussies lead at the half and also lead 2-1 on aggregate.
We finally made it to a Mexican restaurant called "Las Palmas" in Santa Ana, CA. We actually walked in a couple minutes after Australia had taken the lead. There were many Iranians inside the restaurant and it was cool to see that some of my other Iranian friends were there to watch the big match.
Three minutes into the second half, Australia were causing problems again for TM. Stan Lazaradis cross the ball from the left side into the penalty area. The ball then went from the head of Harry Kewell to the head of Craig Foster. The header by Foster froze Abedzadeh as he watched the ball bounce off the crossbar. The rebound was hammered in by Aurelio Vidmar to give Australia a 2-0 lead but more importantly, a 3-1 lead on aggregate.
At that moment, I was not feeling optimistic at all. After the goal I remember seeing Abedzadeh and the referees trying to fix the goal net. I had no idea what happened at that time but I would later learn that an Australian fan from the crowd – who had a reputation for causing disturbances – ran on the field after the goal and damaged the goal net. The Australian fan is known as Peter Hore and of course he was escorted off the field by security and kicked out of the stadium. It took about five minutes for the goal net to be repaired and to this day, it is believed that those five minutes gave TM a valuable and much needed rest.
The game went on and many of the Iranian supporters in the restaurant remained optimistic and kept doing their chants. It was a fun atmosphere but at the time all I could think about was the fact that time was running out for Iran.
At about the 73rd minute, suddenly the restaurant lost the satellite signal but someone had their Iranian radio and we were able to hear the live play-by-play. It was dark and a little quiet and it was at that moment when I leaned my head against the back of the chair in front of me and was feeling really down. I was losing hope. The only things I was able to picture in my head were the missed opportunities and dropped points against Saudi Arabia, Kuwait, and Qatar.
My brother, who was seated behind me, leaned in and put his hand on my back and said, "dude, there is still time."
About two minutes later, we all heard on the radio that Iran had scored. The guy who had the radio next to him even yelled it out. Everyone in the restaurant started cheering really loud. I actually couldn't believe it because TM looked so bad throughout much of the game. I didn't yell or go crazy, I was happy and clapped a little because I knew Iran had to score another goal.
A minute or so later, the satellite signal came back and everyone in the restaurant was even more pumped up. It is crazy how the momentum swung because Iran looked like a completely different team.
Khodadad Azizi was the creator as he carried the ball into the Australian penalty area. The Aussies tried to clear the ball but it was Azizi who passed it towards Karim Bagheri as Australian keeper Mark Bosnich came off his line. Bagheri wasn't in the best position but shot the ball into a wide open net to cut the lead to 2-1.
Minutes later the Iranians kept up the pressure when Mehdi Mahdavikia carried the ball down the right side but pushed it too far ahead as it went out of bounds for an Australian goal kick.
Bosnich took the ensuing goal kick as the ball flew towards the center line. The ball was headed by Karim Bagheri to Ali Daei. In a quick moment, Daei sent a perfect ball passed the Australian defense to beat the offside trap. Khodadad Azizi was all alone. Goalkeeper Mark Bosnich came off his line into no-man's land. Azizi, with ice-water in his veins, slotted the ball past Bosnich to tie the game at 2-2.
It is crazy to me how everything happened so fast. When Azizi received that perfect pass, I knew he had to score. When that ball went into the net, the entire restaurant went crazy. I jumped on my dad. It was nuts. A person I had never met before picked me up while we were celebrating the huge goal. It was so wild in there that it took me a few minutes to get myself focused.
I then turned around and yelled the following to my brother and the people sitting near him: "IF THEY TIE, IRAN GOES TO THE WORLD CUP!
My brother and some of the people near him were surprised because they had not read about the possibilities before the game and they were not very familiar with the away goals rule in aggregate scoring.
Even though the game was tied 2-2, my feelings of excitement and happiness immediately turned into nervousness as I remembered how Iran blew a 2-1 lead against Japan in Malaysia. I didn't want to think of anything negative at that moment but there was no way it could be blocked out of my mind. I immediately realized that those last minutes would be similar to a form of torture.
The stage was set for an intense and suspenseful finish. There would definitely be about three minutes of stoppage time but because of the fan that damaged the net earlier in the match, the stoppage time would be about eight minutes in total.
In the 84th minute, a corner kick for the Aussies was headed but the ball went right to Abedzadeh. Less than a minute later, second half substitute Graham Arnold had received a pass in the Iranian penalty area, chested it down, and shot the ball straight at Abedzadeh. The Australians knew they had to score a goal if they wanted to go to France while the Iranians knew they had to defend like there was no tomorrow by getting their head on every ball and jumping in front of every shot.
In the fourth minute of stoppage time, a cross from the left by Lazaridis was headed by Mark Viduka but went wide.
One minute later, a cross by Ned Zelic into the Iranian penalty area was headed nicely by Graham Arnold but Abedzadeh made a nice save by leaning to his right side to keep the ball out of the net.
In the eighth minute of stoppage time, a long ball was sent in by Craig Foster but Arnold was unable to get a foot on the ball as it went out of bounds for a goal kick.
Those last minutes literally were beyond nerve racking for me. It seemed like my heart was beating a million miles an hour. I even remember holding my heart at times. I guess I thought my heart was going to burst through my chest. All the Iranian fans were loud and cheering every time Iran cleared the ball or when Abedzadeh made a save. I on the other hand didn't cheer when Abedzadeh made a save, I just exhaled. Many of us kept on yelling "BLOW THE WHISTLE" at the TV. We wanted the game to be over so badly. If Australia were to score a goal in those last minutes, it would have been devastating.
After Graham Arnold missed that long ball that was sent into the Iranian penalty area, Abedzadeh took the ensuing goal kick. I still remember seeing him put his hands to his face as he was about to take the goal kick.
I saw the ball go high into the air and then everyone started yelling. I saw the Iranian players put their hands up and the rest of the Iranian bench run onto the field! THAT WAS IT!! THE GAME WAS OVER! IRAN QUALIFIED TO THE WORLD CUP!!
It was amazing. Everyone in the restaurant was going crazy. We were all so happy. It was a dream come true to see our beloved TM players running around the field celebrating their qualification to the 1998 World Cup in France.
I was so happy when I hugged my dad. My brother was right, there was still time left for TM to do something and they definitely did do something. They did things the hard way or maybe they just did things the Iranian way.
That night I was wearing a sweater but underneath my sweater I was wearing a white T-shirt that had the official World Cup 98 logo on it that my friend had bought me in Europe during the summer of 1997. While we were celebrating, I took off my sweater to show everyone my France 98 T-shirt and they all cheered even louder. We all watched the TM players take their victory lap and started chanting France in Farsi. The euphoria was epic!
I have been watching sports for a long time. I have been to games where my favorite teams won in dramatic style but nothing will ever beat the drama, suspense, and joy I felt from that night when Iran scored those two late goals to qualify for the World Cup in France. To this day, that is a night I wish I could relive.
That game started at 1 AM in California and finished around 3 AM. Afterward we all went to an Iranian restaurant in Costa Mesa to celebrate until 5 AM. Even when I got home, it was hard for me to fall asleep because everything felt unreal.