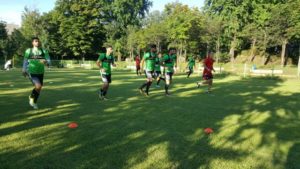 Four years ago Iran faced South Korea in a crucial World Cup Qualifier in Ulsan. Leading up to the match there was a war of words between Team Melli Head Coach Carlos Queiroz and then South Korean Head Coach Choi Kang-hee.
Choi was upset about the facilities South Korea used in preparation for the match between Iran and South Korea in Tehran that was played in October 2012.
Queiroz was furious and demanded that Choi apologize to the Iranian people for his insults.
We all know how the game went: Iran won 1-0 and Reza Ghoochannejhad instantly became part of TM Folklore as he scored the only goal of the match.
After the final whistle Queiroz could be seen walking toward the South Korean sideline but not to shake hands. Instead, he did a gesture with his fist that surely infuriated South Korean fans, players, and the football federation.
Team Melli defeated South Korea 1-0 last October in Tehran and the Iranians clearly were the better side.
Here we are now only a couple days away from the rematch which will take place in Seoul and it is evident that the South Koreans are still holding a grudge and they definitely want revenge.
Reports out of South Korea and pictures on social media are showing that Iran have been provided a sub-par practice field which looks pretty bad and in simple English, it looks like TM are practicing at a park.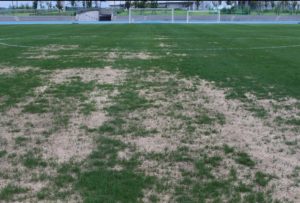 Yes, a park.
In all honesty, this isn't classy and necessary from South Korea and new Head Coach Shin Tae-yong said he doesn't want to engage in a "psychological game."
Too late for that but I am hoping this will motivate our Team Melli players to play hard and win.
Iran have already qualified for the World Cup in Russia but any win against South Korea is a sweet victory.