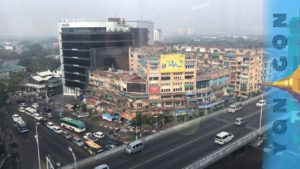 Qualifying matches have already begun for 2018 AFC Champions League and we have great news involving our friend Omid Nazari and his team Ceres-Negros of the Philippines Football League.
Ceres-Negros defeated Shan United of Myanmar on 16 January in a one-game playoff in Yangon.
The match ended 1-1 after both goals were scored in extra time and Ceres-Negros won 4-3 on penalties.
Next up is another one-game playoff away from home, this time against stronger opposition in Australian club Brisbane Roar on 23 January.
The match will be played in a Land Down Under.
Good luck to Omid Nazari and Ceres-Negros!
*Omid Nazari has been a guest on Team Melli Talk two times and he represented Iran back in 2012.